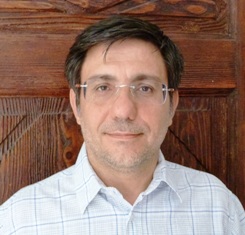 Michelangelo Buonocore, MD
Head of the Clinical Neurophysiology
Salvatore Maugeri Foundation
Scientific Institute of Pavia
Italy
Biography
Michelangelo Buonocore is Head of the Clinical Neurophysiology Unit, Head of the Neurodiagnostic Skin Biopsy Lab and Co-head of the Research Centre on Pain Pathophysiology and Therapy at the "Salvatore Maugeri" Foundation, Scientific Institute of Pavia, Italy.
Dr Buonocore received his medical degree in 1984 from the University of Pavia. He went onto obtain postgraduate degrees in Clinical Neurophysiology in 1988 and in Physiotherapy in 1992. His major research interests are the mechanisms, diagnostic tools and rehabilitation strategies of painful syndromes with a special reference to neuropathic pain.
Dr Buonocore is a member of the International Association for the Study of Pain (IASP), the Italian Society of Clinical Neurophysiology (SINC) and the Italian Society of Physical Medicine and Rehabilitation (SIMFER). He is a visiting lecturer at the University of Pavia on various postgraduate courses on "Pain Pathophysiology in Rehabilitation", "Pain Neurophysiology" and "Pathophysiology of occupational neurological diseases".
Dr Buonocore has authored several journal articles, book chapters and abstracts. His publications include articles in the journals Pain, Archives of Physical Medicine and Rehabilitation, Journal of the Autonomic Nervous System, Spine, Journal of Cellular Physiology and Minerva Anestesiologica.
Research Interest
Clinical diagnosis of pain syndromes
Neurophysiological diagnosis of neuropathic pain syndromes
Rehabilitation strategies for pain syndromes
Certificate