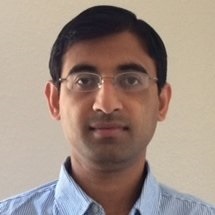 Sumit O Bajaj
Department of Chemistry and Chemical Biology
Research Associate @ The Scripps Research Institute, La Jolla, CA, USA
Ph.D. @ Northeastern University, Boston, MA, USA
Dr. Bajaj was born in Maharashtra, India. He received his Bachelor's degree (B.Sc.) in 2004 from Amravati University, Amravati and Master's degree (M.Sc. Organic chemistry) in 2006 from Sant. Gadge Baba Amravati University, Amravati, India. He began his doctoral research in the fall of 2010 at Northeastern University in Boston, MA. At Northeastern University, he worked on the B-/Pd- catalyzed methodology discovery and development for the regioselective glyvosylation, synthesis of oligosaccharides natural products (mezzettiasides, Digitoxin analogues) as anti-cancer agents under the guidance of Prof. George A. O'Doherty. Dr. Bajaj continued his penchant for carbohydrate chemistry and moved to The Scripps Research Institute, La Jolla, CA in 2015 for a Postdoctoral research with world renowned carbohydrate chemist Prof. Chi-Huey Wong. At Scripps he is focusing on N-glycans synthesis towards the vaccine development program.
Innovative and result orientated researcher with expertise in synthetic organic chemistry: Methodology development, multi-step organic synthesis, medicinal chemistry, asymmetric synthesis, regio-selective glycosylation, non-GMP synthesis, glycopeptides, solid-phase peptide synthesis, carbohydrates/oligosaccharides natural products total synthesis, medicinal chemistry, NMR/LC/Chromatographic techniques, bulk scale synthesis, process development and optimization